By neil on May 4, 2016 in General | 0 Comments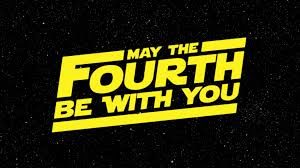 Hi Folks,
There is an old real estate saying that goes something like this…
"It's time in the market, not timing the market that counts"
Today is May 4th.  Star Wars Day.  This is the day that fans celebrate Star Wars created by George Lucas.
You might be wondering what Star Wars and rental property have in common…
The truth is, they don't have much in common.
However… since it is the most important day of the year for Star Wars fans, let's have a little bit of fun.
Imagine this…
It is May 25th 1977.
This is the date the movie Star Wars was first released…
You excitedly travel to the movie theatre with your friends to watch this epic film for the first time, expensive (and salty) popcorn and soda in hand…
That very same afternoon, you also closed on your very first rental property.
Fast forward to today's date…
It is May 4th 2016.
39 years have passed since the day you watched Star Wars for the first time, and since the afternoon you closed on your first rental property.
You still own that property today… 39 years later.
Not to mention, you have also successfully rented out the property over this period, and you have become an effective landlord over the years.
How much would your property be worth today?
Let's assume that you purchased the property for:
$100,000 on May 25th 1977.
You purchased the property in a relatively decent real estate market (major North American City) that has experienced approximately 5% appreciation annually.
The value of your property today (May 4th 2016 – Star Wars Day), 39 years later would be…
$670,475.12
Imagine you bought more than one rental property back in 1977….
Happy Investing!
Neil
PS: Do you have, or know someone that needs to sell a  property?
Sell your house to us!  Get an offer from a Direct Buyer!
We look at ALL property in ANY condition. Whether your house is pretty or ugly, old or new, in good or poor condition, we're here to help you get an accurate evaluation for your home.
CLICK HERE for an offer from a Direct Buyer.