By neil on Apr 24, 2016 in General | 0 Comments
If you're new here, you may want to subscribe to my RSS feed. Thanks for visiting!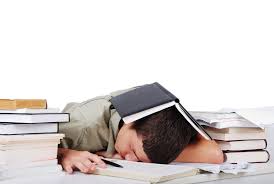 Hi There,
If you are looking to purchase your first rental property, the location where you buy it is extremely important.
I recently had a conversation with an aspiring real estate investor who was interested in purchasing his first rental property.
He was asking my for my opinion on a location that he had heard about that was a good place to "buy" a rental property.
I had a lot of advice for him.  Here are 5 GREAT tips I gave them:
TENANT PROFILE
I asked him how WELL he knew the city he was interested in investing in.  His answer to me, as "not very well".  This is one of the first questions I ask aspiring real estate investors because I want to get a sense of if they are being realistic or if they are living in "FANTASY LAND."
The reason I ask this questions is because I want to gain an understanding from them if they know anything about the types of people in the particular city they are interested investing in.
In this potential investors's case, he was not familiar with the area at all.  As such, I explained to him that the City that he was looking to invest in was very different from the city that he was currently living in.
The city that he was living in has high demand for rental properties, and there is a large tenant pool of young professional tenants, with excellent credit, and high paying jobs.
The city that he was interested in investing in, has a large population of multi-generation renters with poor credit and lower paying jobs.
He had no clue that there actually was a difference in the tenant profile from his city versus the city he was interested investing in.
This is one of THE most important factors when you are looking to buy your first rental property.  You have to have a very good understanding of the tenant profile that will be renting from you.
CHEAP HOUSE VERSUS EXPENSIVE HOUSE
This aspiring investor was attracted to the city he wanted to invest in because the prices of houses were CHEAPER than the city that he lived in where the prices of rental properties were more EXPENSIVE.
I told this new investor that just because the price of homes are lower, does not mean that they are a good investment.
There are other thing to consider, such as:
a) What is the future potential for property appreciation for the rental property
b) Why is is so cheap?  Is the property location in an undesirable area, or is the property in poor physically condition?
c) Does the property cash flow on a monthly basis, despite it being lower in price?
BEING ON A BUDGET
Everybody is a on a budget, no matter what it is that you are buying.  Purchasing a rental property is no different.  You are also on a budget.  However, you have to be realistic with your budget.
Meaning that, if you are looking to purchase a rental property in City A, and the average cost to purchase a rental property is $100,000, however, you have only been approved for a mortgage of $50,000, and all you are willing to spend is $50,000, how are you going to buy a property in City A?  The answer is, you are not going to buy a property in City A, because you are not being realistic with your expectations.
If you budget is $50,000, and the average cost of rental properties in City B is $50,000, you will have to re-shift you focus and look at buying a rental property is City B, where you can afford it.
WINNING THE APPRECIATION GAME
In a number of cities across the country (not all) there has been good property appreciation.  Who doesn't like it when you buy a rental property and it appreciates in value from the moment you purchase it, to the moment you sell it?  That is fun and exciting and a great way to make money.  No one wants to buy a rental property that will depreciate from the moment they purchase it, lose value, and that sell it for a loss. That is not fun at all…
My point here is that no one has a "Crystal Ball" as to how much a rental property is going to appreciate from the time you purchase it to the time you sell it.
If people could predict the future, they would not be purchasing rental properties, they would be buying lottery tickets.  (Buy One Lottery Ticket, Get One FREE! Buy Now!)
This leads nicely to my next point…
BUY FOR CASH FLOW
The truth is that most new investors have no idea what they are doing.  The fellow I was speaking with, simply wanted to buy a property to rent out, in a City that people (with no real estate investing experience) had told him was a great place to buy.  So far, he was unrealistic with his expectations in what he could purchase in that City.  His budget was $50,000, however, the average price of rental properties in the city was $100,000.
Having said all of this, even if he could afford the $100,000, he did not even know whether the property, once rented out to a tenant would Cash Flow or not.
Take a minute and stop and think.
Why would anyone buy a rental property, that does not cash flow?
For the property appreciation maybe?
But what if you cannot predict how much a property is going to appreciate?
What then is the purpose of buying a rental property?
Here is a hint…
Actually, here is the answer:
CASH FLOW
As a new investor, if you act on impulse and purchase a rental property in a City that people have told you is a great place to buy, you are unfamiliar with the tenant profile, do you think you are making a wise decision?
Let's say you get lucky and you obtain a tenant that is paying you on time every month.
If you have not done the numbers in advance, and if your rental property is NOT cash flowing (property expenses are greater than monthly rent provided by the tenant), how long do you think you are going to be able to sustain this, and continue to keep this rental property by providing money out of your own pocket in order to pay for the monthly expenses?
The reality is for many, not very long.  I see a lot of new investors make this mistake, and then find themselves in a position where they are forced to sell their rental property within a year's time.
SUMMARY
If you are looking to purchase a property, but don't have enough money, or if you have bad credit, you should consider The H.O.P.E. Program.  The H.O.P.E. Program has assisted more than 12,000 people get homes who NEVER thought they would be able to to.  The Program has even helped those with BAD credit get qualified.  It is one of the best Rent To Own programs as it gives access to thousands of listings for Rent To Own homes.  CLICK HERE to enrol in The H.O.P.E. Program or to get your credit fixed.
Happy Investing!
Neil