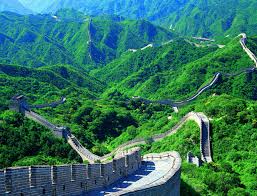 Hi There,
While Canadians complain about the inflated real estate prices in Toronto, try buying a home in Shanghai.
There, a shabby 400 square foot condo goes for $1.6 million.  You need parking?  No problem!  It can be yours for an extra $60,000.
The real estate market is so hot in one of China's richest cities, the average price for new homes has risen by 30% in the first 3 quarters of 2016.
In Beijing and Shenzhen, the real estate market has increased so much that it has made these cities two of the most expensive in the world to buy a home.
The government in Shanghai has tried to make it harder for existing property owners to purchase another property.
They have also tried to slow the market by increasing downpayment requirements.
For many Chinese, buying a house overseas is seen as a crucial investment in the next generation.  
Canada is on the list of preferred countries to invest in for the Chinese.  In fact, Canada ranks as #3, behind The United States and Australia.
Although Canada implemented a 15% tax for foreigners buying real estate in the Metro-Vancouver Area, some experts predict that this will have no long term impact on the marketplace.
Since property is the preferred asset class for Chinese people, many observers forget that only 15% of Chinese invest in the stock market.
With the Chinese as the fastest growing segment of global property buyers, this means that many of them will be investing in Toronto real estate.
Many of them will be buying a condo in Toronto for investment.
If you are a real estate investor, or someone who is looking to buy a home to live in, you should do what the Chinese are doing and buy a condo in Toronto Canada.
It does not matter if you are a first time condo buyer in Toronto Canada.  They City of Toronto is forecasted to continue to grow in population.
As the City's populations grows, so will the demand for the real estate.
Toronto recently overtook Vancouver as the top city in Canada for Chinese buyers, according to the website Juwai.
Buying a condo in Toronto Canada is simply a smart investment.
Who knows… maybe one day a 400 square foot condo in Toronto will be worth $1.6 million just like in Shanghai.
Happy Investing!
Neil